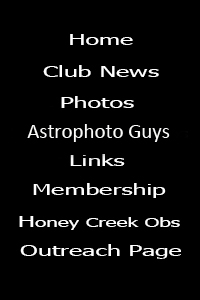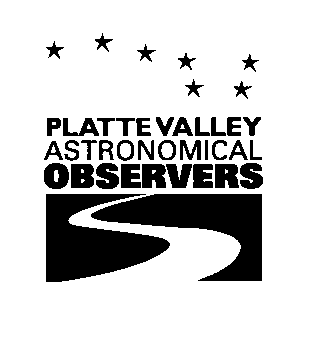 Officers: Want to contact them? Each are e-mail linked.
Secretary - Jay Rasmussen
Astronomical League Correspondent (AlCor) - Jay Rasmussen


NASA Night Sky Affiliate
The Platte Valley Astronomical Observers was formed in the Spring of 2000. It is comprised of amateur astronomers primarily from the cities of Grand Island, Hastings, and Kearney Nebraska and stragglers from Shelton and O'Neill. Some of us have our own private observatories, some of us are just beginners. We are united in our fascination for astronomy! We welcome anyone who shares interest in this wonderful hobby!
The Platte Valley Astronomical Observers meet at 7:30 PM on the 4th Thursday of every month. Our usual meeting location is now in Grand Island. You can find more detailed directions on the Clubnews Page. Our meetings are not bogged down with lots of club business, rather we welcome novices and concentrate on hands on observing or sharing entertaining programs. If you would like to join us or simply attend a meeting to see what it's all about, check out our "Club News" page for club activities and directions or e-mail us!
Special club observing sessions are sometimes scheduled. These sessions are often located at one of the private observatories owned by members or at Sachtleben Observatory in Hastings, or we may choose a location near you - to share the hobby with the public. Again, further information can be found on our "Club News" page, or, sign up for our listserv and get notified automatically about club events. See below.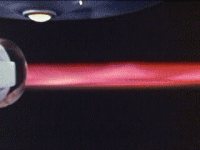 Boldly See What Few Have Seen Before!
Join The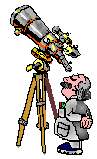 Would you like to sign up for our club listserv?
The Platte Valley Astronomical Observers has its own listserv. Our club distributes our monthly newsletter via the listserv. You don't have to be a member to sign up for the listserv, but we hope that after sharing the wonders of the sky with us you will soon want to join us in sharing it with others! Besides, joining us is free! You read that right! It's free! Here is a page which lists the benefits of membership with the PVAO.
The link below will take you to the web page that allows you to subscribe to the list. At left in the banner menu you will see "Subscribe". Click it and you will see a small window appear for you to put in your e-mail address. Enter it and click submit. You will then receive a list confirmation message from "astronomy". It will contain a hyperlink. Click the hyperlink and you will be confirmed! Once you have confirmed, you can send a message anytime to the list at: astronomy@lists.esu10.org (not currently working). It would be great if you would send a message introducing yourself, particular interests in astronomy, and what equipment you own - if any. You are welcome to participate in discussions with the other groups on the list. Don't be shy or intimidated! We all start out as beginners! Welcome!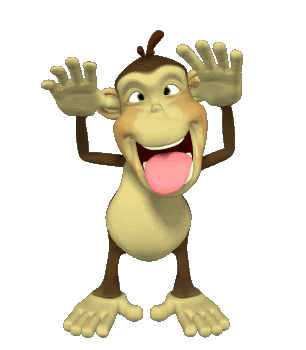 O.K. Stop Monkeying Around And Start Exploring.
Click on the graphic below to get information on meteor showers any time of year!
You will need Adobe Acrobat reader. The is available free at www.adobe.com
Check Out The Prospects For Observing Tonight Below!

This site is free, and when configured, will send you various alerts to let you know about astronomical events!

Stop Counting Sheep and Start Counting Stars!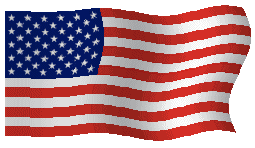 United We Stand!
Mark Urwiller - Web Page Administrator
Home Club News Photos Bob Runyan Photos Links Membership Seven HillsObservatory Outreach Page